Heritage Week in Fingal 2021
National Heritage Week 2021 is all about getting as many people involved in heritage as possible. This year, we're trying to connect groups or individuals in their community who may not feel included in local heritage and to explore aspects of local heritage that are seldom considered or celebrated. Heritage is for all. For further details of projects and event in Fingal and beyond see https://www.heritageweek.ie/
View our Press release here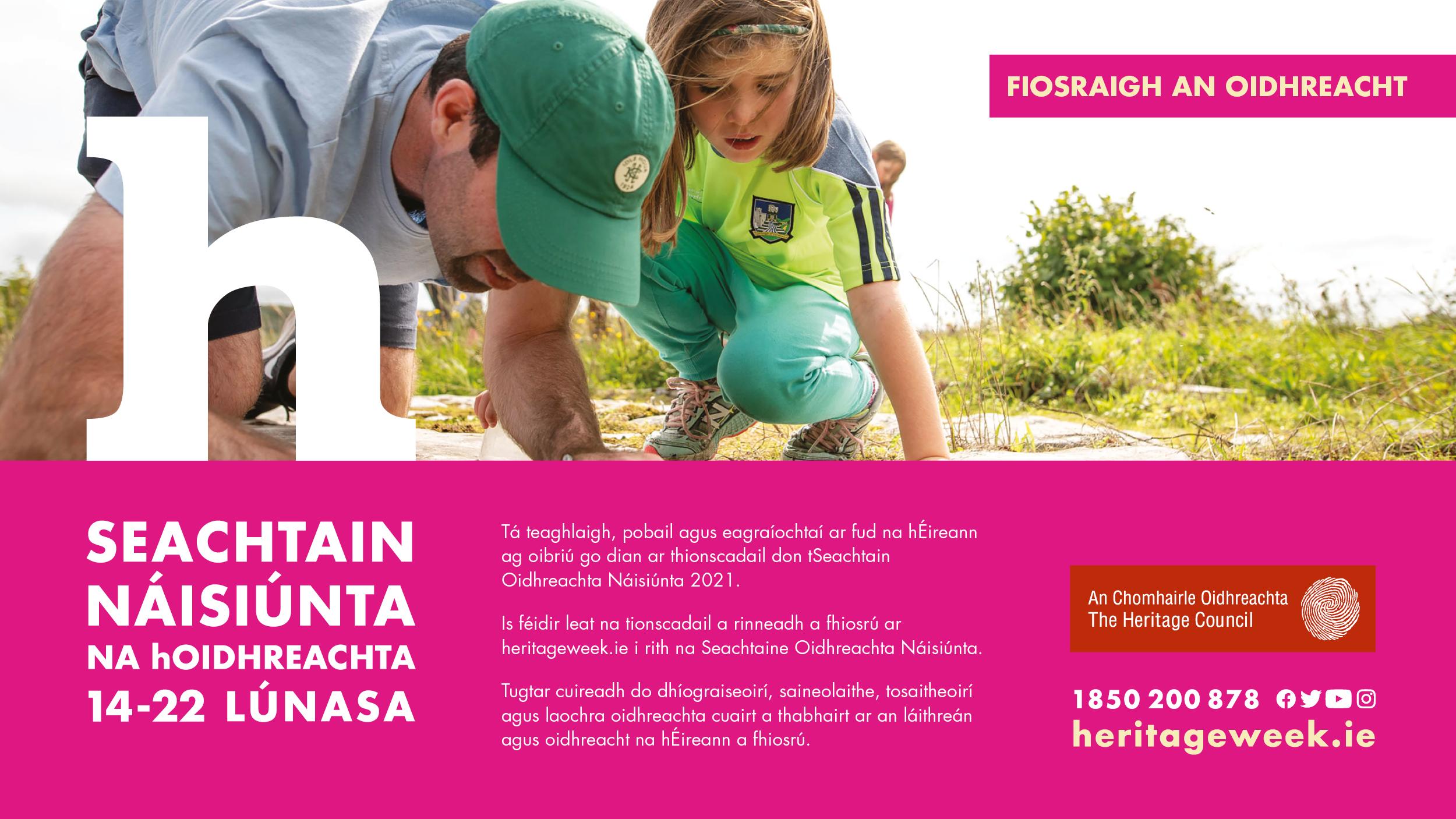 Fingal Heritage: Two Minute Talks
A range of Fingal County Council staff who encounter heritage in their work, share short stories that shows the rich and diverse nature of heritage of Fingal form the curtains of Newbridge House to combining creativty and heritage
Karen de Lacey - Fingal Archives, The Burning of Coast Guard Stations in Fingal. https://youtu.be/hITeKlu-ILs
Fionnuala May – County Architect, The Newbridge House Curtains.  https://youtu.be/3pUJsJojM6g
Tricia Matthews - Creative Ireland and Heritage. https://youtu.be/8tGfS4fAmoU
Christine Baker – Heritage Officer, The Archaeology of Small Things. https://youtu.be/Z57n5d1lWuw
Caroline Cowley – Public Art Co-ordinator, The Perishable Picnic. https://youtu.be/aMPwNwkCpto
Bríd Ryan - Conservation and Remodelling works at the Casino, Malahide – a New home for the Fry Model Railway. https://youtu.be/4kWK7LEmV1M
Brian O'Connor – Stella's Tower & St. Catherines Church, Portrane. https://youtu.be/iq50ciLj1zc
Bernie Kelly – Irish officer, Ag ceiliúradh ár dteanga dhúchais, cuid lárnach d'ár noidhreacht chultúrtha / Celebrating our native language Irish a central part of our culture. https://youtu.be/8VQMsqIk3Mw
Duncan Henderson - Ardgillan Castle – Combining Heritage With Creativity. https://youtu.be/vVu8DcYD8oI
Helena Bergin - Architectural Conservation Officer,  Protecting Fingal's Architectural Heritage. https://youtu.be/zU69TtpQh4Y
Fingal Libraries have organised a number of Heritage Week events for young and old .
An exploration of St. Fintan's Cemetery, Sutton Update:
Fingal County Archivist Karen de Lacey traces the history and development of St. Fintan's Cemetery in Sutton, from the ruins of St. Fintan's Church and holy well to the evolution of the cemetery itself – looking at the stories of some of those who are buried there, particularly those whose stories have been lost to time. This online talk will also cover how to use the burial registers from buried.Fingal.ie for family history. This talk will be recorded and shared on Youtube soon. 
Bronte Sisters (Live Event) with Maebh O'Regan
The Irish legacy of the Bronte family - a talk that tells the story of fifteen items that Charlotte Bronte's husband Arthur Bell Nicholls bought back to Banagher from Hworth after the death of his wife. These include things like Charlotte's wedding dress, the Pillar Portrait, Emily's desk etc.The lecture lasts for about 40 minutes and the host is happy for any questions about the Bronte's afterwards. 19 August, 7.00pm Register at  https://www.eventbrite.ie/e/bronte-sisters-with-dr-maebh-oregan-tickets-154686446325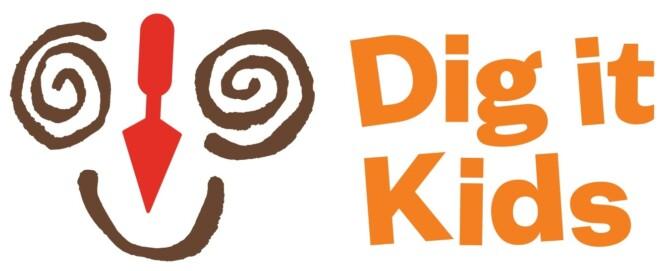 Dig It Kids - Live Workshops
One workshop will focus on the arrival of Christianity in Ireland and the development of Round Towers. Who built them? What were they for? The second workshop will look at the Vikings in Ireland. Were they just bloodthirsty raiders? What was their impact on Ireland? Each workshop will be 1.5 hours in length and comprise fun facts, crafts and stories. In the early Christian Ireland workshop, we will make a Longship (a list of craft equipment and the craft templates will be emailed to you when you register). Friday, 20 August 11.00am and Saturday, 21 August 3.00pm Register at https://digitkids.ie/book-online-courses/  
Genealogy (Live Event) with Fiona Fitzsimons of Enelcann
Join Fiona Fitzsimons of Eneclann for a live online workshop on family records preservation. Fiona will advise on the best ways to preserve historical records at home including photographs, newspapers and artefacts to ensure these valuable resources are protected and available for future generations. Friday, 20 August at 7.00pm Register at https://www.eventbrite.ie/e/155692248707  
Other events
Local heritage groups, organisers, families and communities have also developed projects relating to our of built, cultural or natural heritage, that are online and in some cases at in person events (with all public health precautions observed). Be a Farmleigh Tree detective; take a Biodiversity walk on Howth Head; visit the Skerries sea Schiff regatta; hear about the Rock of Ages in Loughsinny; 18th century gravestone sin the Naul, the Cúl stories of Swords and the founder of the Mother's Union. There is something to interest everyone. For further details of projects and event in Fingal and beyond see https://www.heritageweek.ie/