This ReUse Month let's see how much we can Repair and ReUse around us.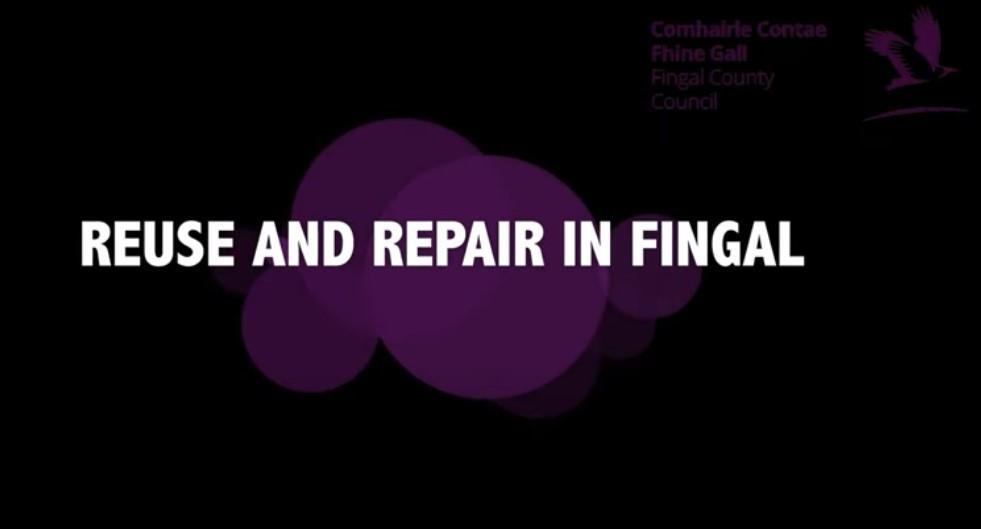 Here is a 30 min film https://www.youtube.com/watch?v=LphnOF7WAZs&t=1s showing some of the Repair in ReUse that we have mainstreamed in Fingal . These ideas are replicable, other organisations and groups can do similar initiatives so that Repair and ReUse become our culture again.
Take a trip to your local charity shop when buying a gift, books, picture frames, clothes or household items.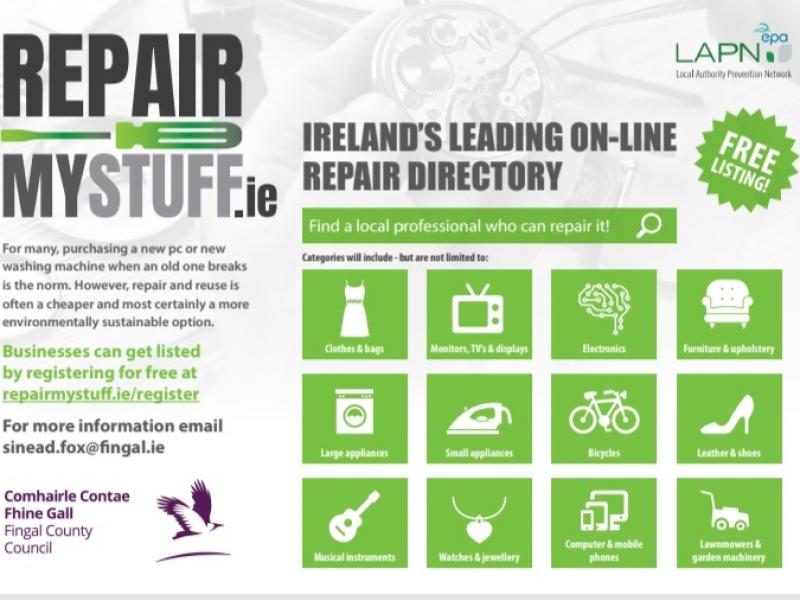 Repairmystuff
Repairmystuff.ie is an online directory for businesses to advertise- and it's Free! So let's get sustainable and start Re-Using! Please visit www.repairmystuff.ie for details
October is Ireland's National Reuse Month, reuse is about valuing our stuff, by using and reusing it for as long and as often as possible. This avoids the need to extract raw materials, manufacture and distribute new stuff, and avoids waste thereby cutting down on greenhouse gas emissions.
Why not make a commitment to ReUse as many things as possible to save the environment.
Check out the MyWaste site for some tips and suggestions https://www.mywaste.ie/reuse-month/
Check out our Environmental Awareness page for Tips for Sustainable Living and to find out about some of the fantastic projects we have In Fingal like the Instruments project and the Relove Fashion Competition