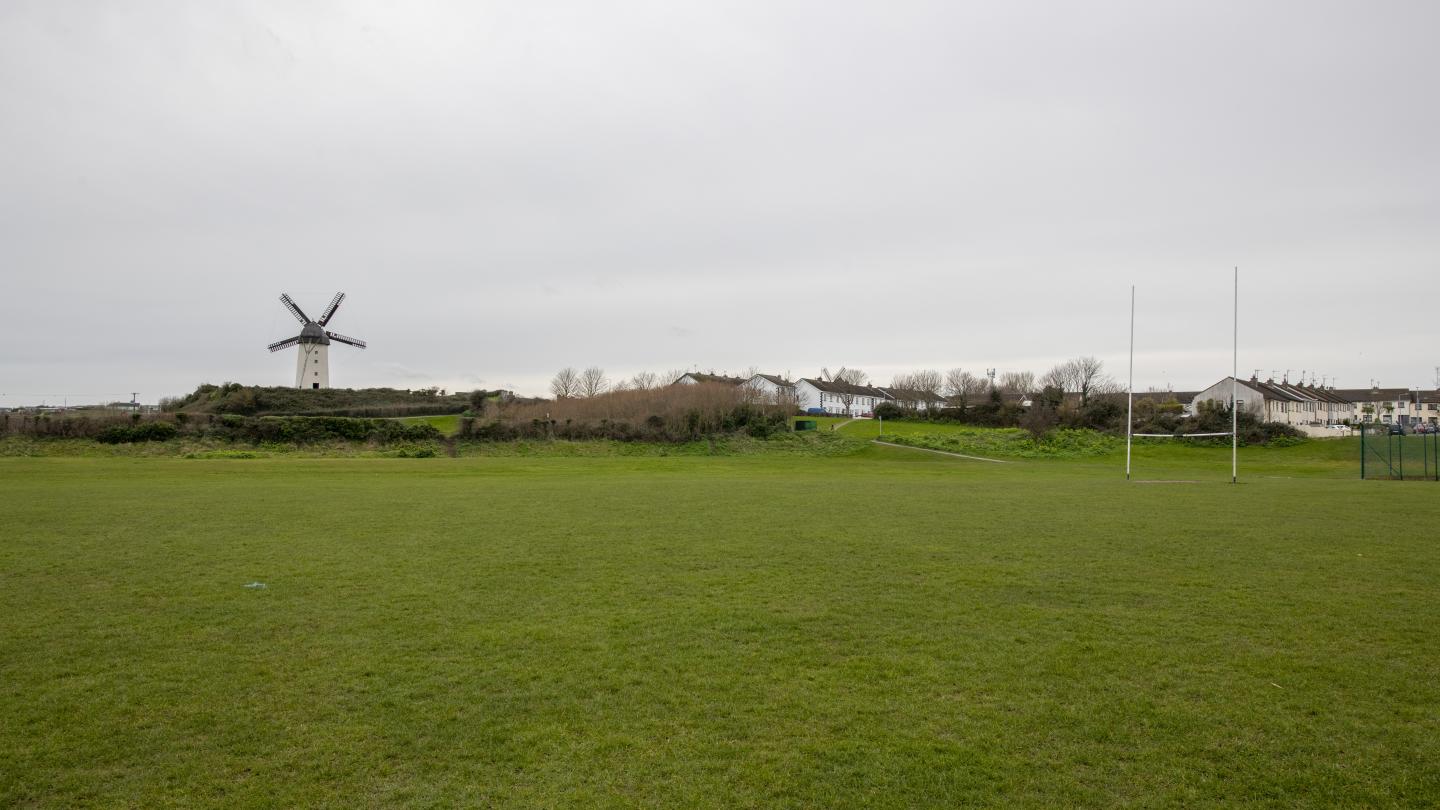 Pitch Playability Report  Friday 13th November to Friday 20th November
Please be advised that due to Level 5 Government restrictions under the Plan for Living with Covid-19 no competitive matches are allowed. Fingal County Council pitches are however available for use for training in line with Government guidelines and restrictions.
Please remember that the use of our pitches must be In line with Government guidelines in relation to Coronavirus COVID-19 at all times and it is the responsibility of all clubs to keep informed and up to date with any changes to these guidelines. 
| | | |
| --- | --- | --- |
| Sports Facilities in Fingal County Council   |   |   |
| Weekly Playability Report from Friday 13th November to Friday 20th  November  |   |   |
| Park  | ON | OFF  |
| Balbriggan, Craobhinn Park | ON |   |
| Balbriggan, Pump House Lane | ON |   |
| Balbriggan Town Park | ON |   |
| Balbriggan, St. Molaga's Park Bremore | ON |   |
| Balrothery Park | ON |   |
| Dun Emer (9 aside) | ON |   |
| Chapel Farm  | ON |   |
| Rush, St. Catherine's  | ON |   |
| Skerries Town Park | ON |   |
| Skerries, Ballast Pit | ON |   |
| Skerries, Mourne View | ON |   |
| | ON |   |
| Donabate, Corballis Road |   | OFF |
| Donabate, Newbridge Demesne | ON |   |
| Swords Manor, Brackenstown | ON |   |
| Swords, Balheary Park (Amdahl) | ON |   |
| Swords, Balheary Reservoir | ON |   |
| Swords, Ward River Valley | ON |   |
| Rivermeade |   | OFF |
| Ridgewood                 | ON |   |
| Rathingle 1 & 2 | ON |   |
| Waterside | ON |   |
| Lanesborough | ON |   |
| Baldoyle Racecourse Park ( the Coast) | ON |   |
| Baldoyle, Seagrange Park | ON |   |
| Sutton, Bayside School | ON |   |
| Holywell | ON |   |
| Howth, Grace O'Malley Park | ON |   |
| Malahide Demesne | ON |   |
| Malahide, Broomfield | ON |   |
| Malahide, Seabury | ON |   |
| Portmarnock,Carrickhill Park | ON |   |
| Robs Wall | ON |   |
| Kettles Lane | ON |   |
| Beechpark | ON |   |
| Castleknock, Carpenterstown Park (Tír Na Nóg) | ON |   |
| Clonee, Hunters Run/Littlepace | ON |   |
| Coolmine Park, Verona | ON |   |
| Corduff Park | ON |   |
| Hartstown Park | ON |   |
| Latchford | ON |   |
| Luttrelstown, Porterstown Park | ON |   |
| Mountview L shaped Plot | ON |   |
| Mulhuddart, Ladyswell, Danny's Pitches | ON |   |
| Mulhuddart, Ladyswell Park | ON |   |
| Parslickstown, Mulhuddart, Damastown | ON |   |
| Castaheaney/Hazelbury | ON |   |
| Cricket Grounds St Catherines | ON |   |
| St.Catherines Park, D.15 1-10 | ON |   |
| Tyrrelstown Cricket Pitch  | ON |   |