Construction of All-Weather Sports Pitch Facility in Swords commences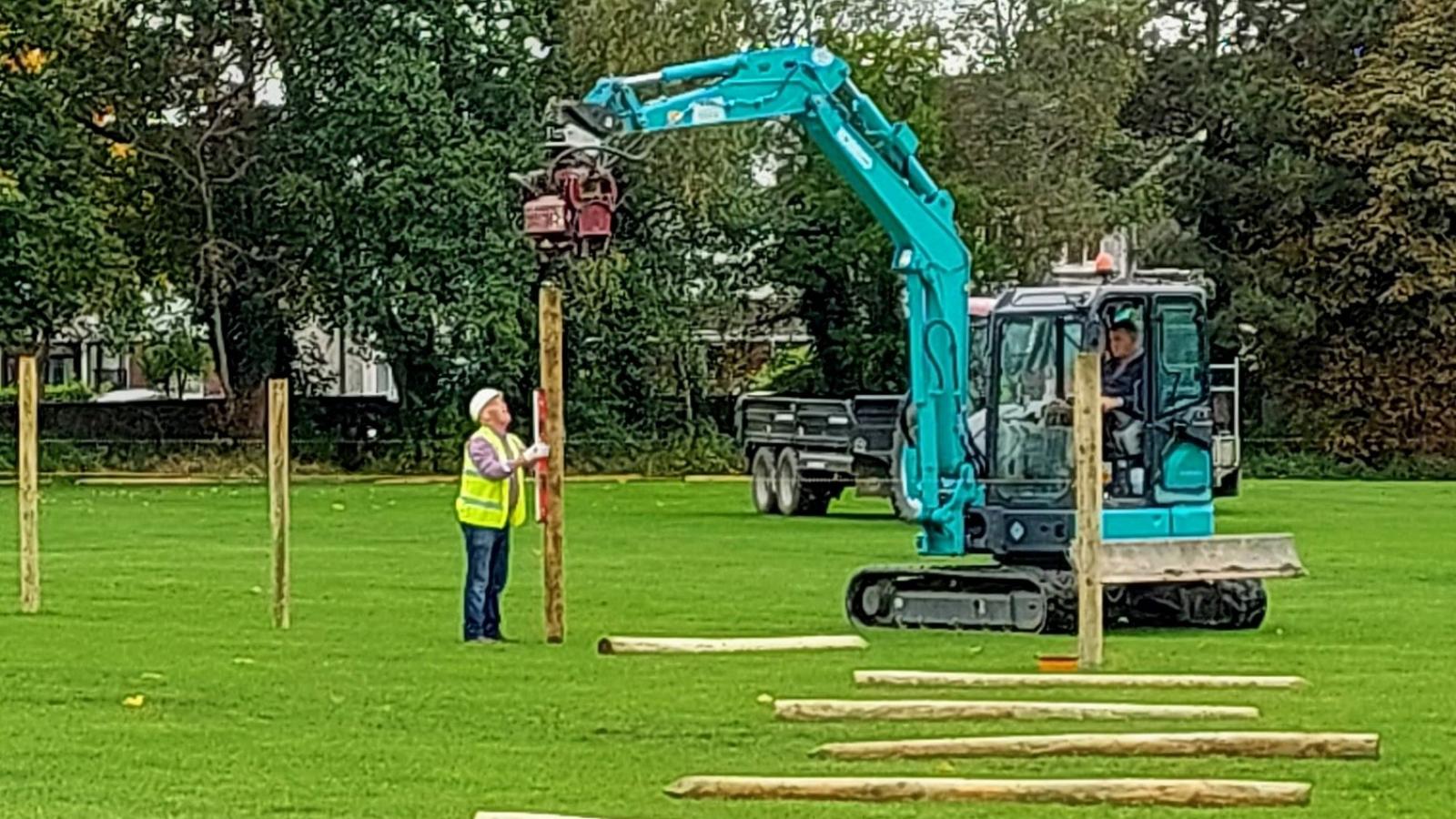 Work has commenced on the construction of a new €1.5million All-Weather Sports Pitch Facility at Ward River Valley Regional Park in Swords.
The new third generation synthetic all-weather pitch will be a full sized GAA & Soccer pitch which will be similar to the facility at Bremore Regional Park in Balbriggan. The new floodlight facility will be accompanied by car, coach and bicycle parking to service the needs of the pitch users as well as improving access to the park.
The project is being led by the Council's Parks & Green Infrastructure Division and the contract for the works has been awarded to Haffey Sports Grounds Ltd following the conclusion of the competitive tender process. It is anticipated that the facility will be completed by the Second Quarter of 2022.
Earlier this year contractors carrying out the limited removal of some screen tree planting to create space for the pitch and facilitate construction works. This followed consultation with the public to ensure the layout of the pitch would take account of the landscape setting of the new facilities.
The Mayor of Fingal, Cllr Seána Ó Rodaigh said: "I welcome the news that contractors have gone on site to begin construction of what will be a valuable sporting amenity for the people of Swords and wider area. A lot of work has been done by councillors, staff and other stakeholders over the last few years to make this project a reality and this is a significant milestone in the journey."
Kevin Halpenny, Senior Parks Superintendent with Fingal County Council, said: "In any project there are a lot of steps that must be completed before we can get to construction stage and I want to thank the local councillors and stakeholders for their patience as we moved through the various stages. Following the development of the new Recreational Hub facilities, a major community tree planting project will add to the tree cover in this part of the park and improve the landscape setting of the Hub."
Funding for the €1.5m project has been provided by Fingal County Council and also by the Dublin Airport Authority (DAA) to address a requirement for community gain that the airport authority is providing as part of the development of the North Runway at Dublin Airport.